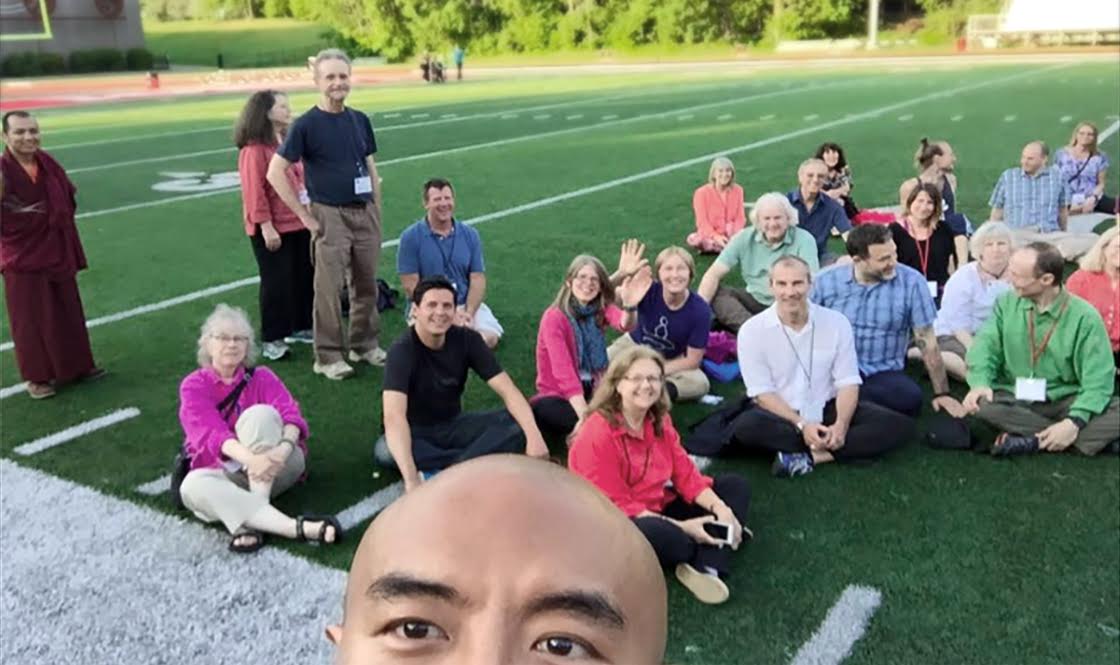 A world without strangers
The photo you see here was taken in Minneapolis back in June, and posted on the Facebook page of Tergar Puebla, the community of Joy of Living meditation students in Mexico. As you can probably tell, it was a selfie taken by Mingyur Rinpoche, with his characteristic simplicity and humour. The Rinpoche is, of course, in the midst of a worldwide teaching tour that will bring him to Hong Kong in September.


We saw the selfie last month, loved it and wrote to Tergar Puebla to ask if we could use it for a magazine Tergar Hong Kong publishes. The answer was a forthright and happy "yes". So here it is, reposted here for all to enjoy.


Meditation may be a solitary practice, but practitioners need not feel alone. Whether in Hong Kong or Mexico, a community exists for those who are committed to study their minds as the Buddha did 2,500 years ago.


This week (July 15-24), incidentally, Mingyur Rinpoche is in Mexico to lead a meditation retreat. And here's the Tergar Puebla team preparing for the event in the run-up. Here's wishing them every success!


返回上頁
Back