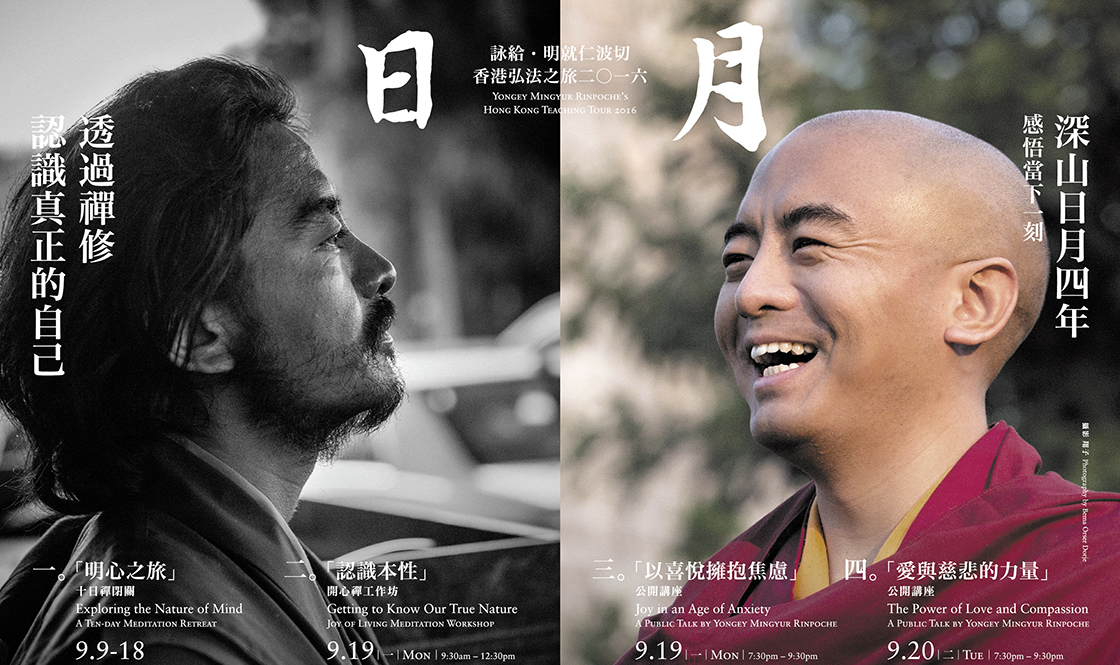 明就仁波切-香港弘法之旅二〇一六,已進入倒數階段。籌備小組雖忙得如火如荼,但感恩之心更趨強烈。感謝各贊助單位、眾義工的參與,以及你們的關注與支持,讓大家能在香港「遇見快樂」。


The countdown begins – with a big thank-you!

Seven days before Mingyur Rinpoche's arrival in Hong Kong to begin his Asia teaching tour, we would like to thank everyone involved for making this possible. We are grateful to all sponsoring organisations and individuals, the Tergar staff and volunteers who have been working hard to prepare for the teachings, everyone who will be joining in the retreat, workshop and public talks, and, of course, Mingyur Rinpoche for coming to share with us his insights and precious experience. May all we do be of benefit to all beings.

See you soon at the teachings!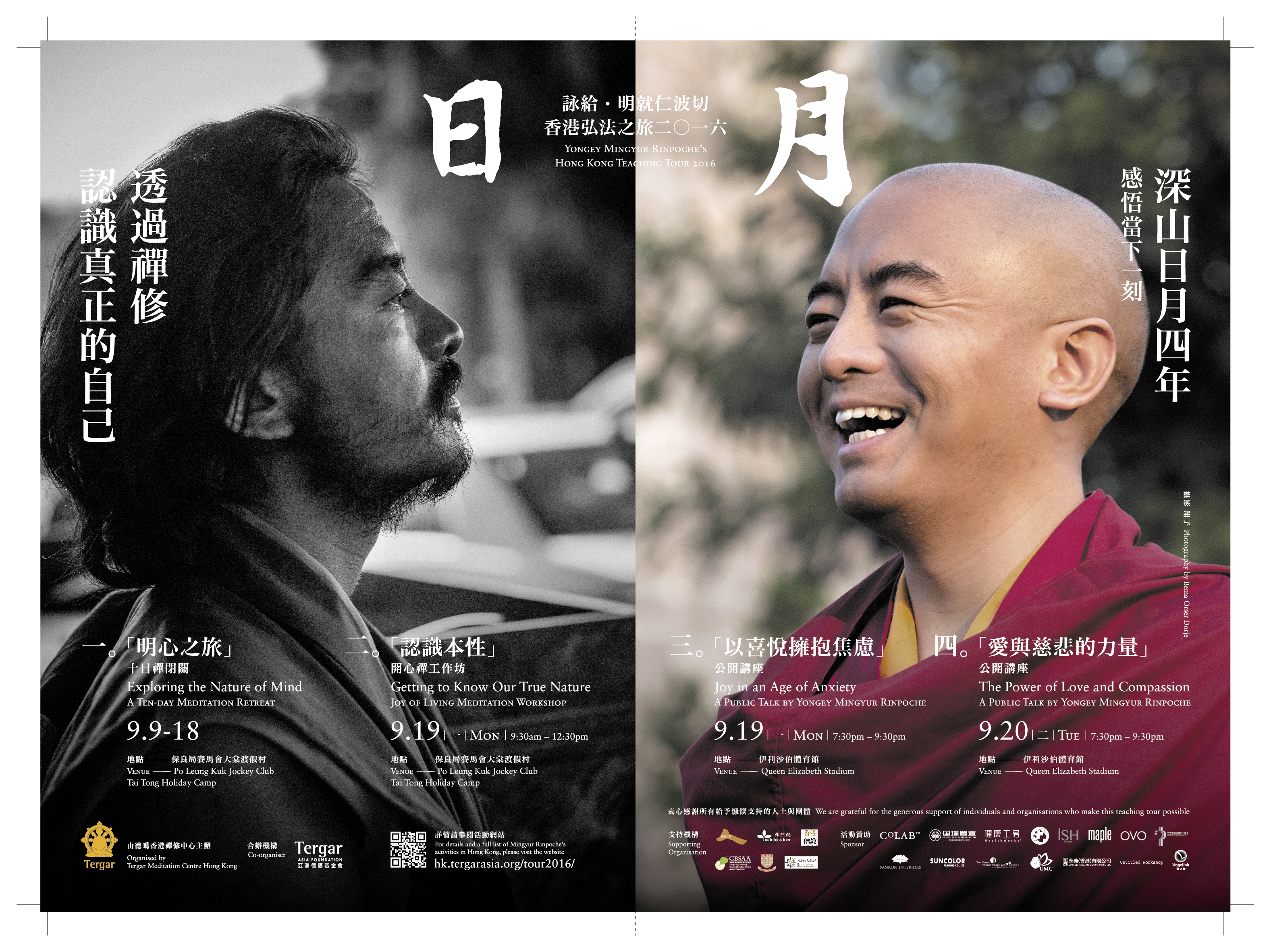 返回上頁
Back